The Musicians
Art Bryan
(tenor banjo, melody banjo, 5-string banjo, mandolin and guitar)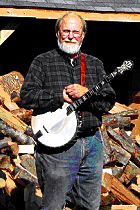 Art has been playing contra dance, Celtic and old time string band music since 1964 and has performed and recorded with many groups including the Canterbury Country Dance Orchestra, Strathspey, String Theory and the Bound to Have a Little Fun Stringband. In January of 2007 Art lost the index and middle fingers of his left hand in a workshop accident and on this CD plays with only the ring finger and pinky on his left hand. Never shrinking from a challenge he is currently learning to play fiddle, guitar, mandolin and tenor banjo left handed. A retired Library Director, he and his wife Laurie are maple sugar farmers in Hancock, NH.
George Fowler
(fiddle)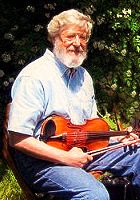 George trained classically as a youngster and started fiddling in the late 1970's, learning tunes from lobsterman and folk fiddler Albert Collins of South Blue Hill, Maine. He was a founding member of Oakum Bay String Band (1981-2011), the long-time host band for the monthly Blue Hill contradance, which had a remarkable 34 year run (1976-2010). In addition to playing and teaching the fiddle tunes of Maine, Appalachia and the Canadian Maritimes, George also has a strong interest in Irish traditional music. In 1988 he started "New Potatoes", a weekly Celtic music show on WERU-FM, which he hosted until his relocation to Hanover, NH in 2017. He has taught for many years at Maine Fiddle Camp and Fiddle Hell in Massachusetts, and is also available for individual fiddle instruction. A happily retired pharmacist, he and wife Pat live in Hanover, NH.
Jeremiah McLane
(piano, accordion, harmonica - vol 2)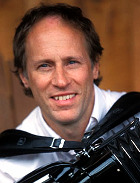 Composer, accordionist and pianist Jeremiah McLane offers a unique blend of Franco-American, Celtic, jazz, and roots influenced music that is at once exuberant and introspective, tender and passionate. In 2005 he started the Floating Bridge Music School, where he teaches traditional and contemporary music. He is a faculty member at the State University of New York in Plattsburgh, NY, and also teaches at various summer music camps including Ashokan Fiddle & Dance, Augusta Heritage Arts Center, Centrum's American Festival of Fiddle Tunes and Maine Fiddle Camp. He is a member of the Clayfoot Strutters, Le Bon Vent, and the popular New England folk trio, Nightingale. He lives in Sharon, VT.
Surya Mitchell
(piano, shakers - vol 1)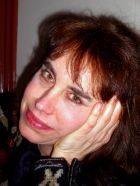 Descended from a New England, silent-movie pianist grandmother, Surya started playing piano on the old upright stashed in the basement with less than the 88 keys in good working order. She developed her contradance chops playing for dances with the Oakum Bay String Band when she lived in Blue Hill, Maine. Surya holds a degree in music education and now lives in California.
Fred White
(guitar, percussion)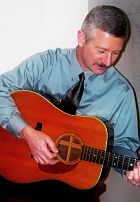 Fred's musical debut occurred on the floor of his parents' kitchen, surrounded by pots and pans, long before he ever heard of Ginger Baker or Gene Krupa. For the most recent 30 years he has been performing and recording oldtime, string band, hillbilly, rockabilly, blues, bluegrass, jazz, swing, minstrels, ragtime and Americana music. His trio, Waxlips, made award winning waves in NC in the mid-80's and he was a founding member the popular PA-based contradance band, Dr. Twamley's Audio Snakes, and the Celtic band Culture Clash. He presently works with Maine conflagrations Frigate, Catharsis, Hay 44, and Bondeaux Redux. Fred is a clinical psychologist who lives with his family in Augusta, Maine.